Is It Legal to Watch Netflix Using a VPN?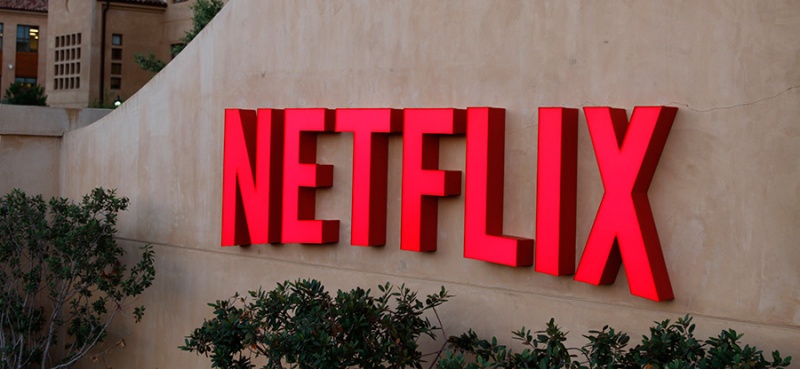 Netflix has become extremely popular in the last decade. Many of us watch Netflix programs on a regular basis. Currently there're more than 160 million people subscribed to Netflix's service. However, a few years ago Netflix announced that they would ban VPN usage for watching their programs, which stirred a lot of discussions and many people were quite upset or even angry about this move.
Why Does Netflix Block VPN?
VPNs, or Virtual Private Networks, are technical ways to allow people add more security to their online activities. At the same time, a VPN can be used to disguise a user's location.
For example, if Joe is watching Netflix online from Paris, Netflix will know Joe is in France because his IP address is showing a France IP. As a result, Netflix will show Joe its French programs. However, if Joe is a VPN user and he first connects to his VPN provider's VPN server located in San Francisco and then starts watching Netflix from Paris, Netflix might be fooled to think Joe is a U.S. watcher and then shows Joe its U.S. programs.
Actually many Netflix users around the world have been using VPN to watch Netflix programs. Until a few years ago they were OK doing this. Also, it's been quite easy these days to sign up for a VPN service. A VPN provider usually has servers in many world-wide locations, for example, it's quite easy to find a cheap VPN for Austria and a VPN for China. It's also has become quite common for VPN users to disguise their locations. For example, "VPN into China" is quite possible for users with a VPN account. Besides VPN, people have been using other techniques such as online proxy and smart DNS to bypass geo-targeting implemented by Netflix.
But this has changed. After announcing ban on VPN, Netflix started cracking down on VPN services. As a result, a lot of world-wide Netflix subscribers found their VPN service no longer working for watching Netflix. They would see error messages such as "You seem to be using an unblocker or proxy. Please turn off any of these services and try again."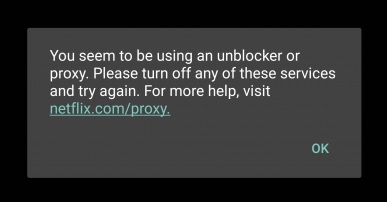 While many people are angry about this situation. It might be worth finding out whether it is legal to watch Netflix using a VPN service.
Is It Legal to Watch Netflix Using a VPN?
If you take a look at Netflix's Terms of Use, you will find that it's pretty clear that Netflix doesn't want you to use things like VPN to bypass their geo-targeting:
You may view a movie or TV show through the Netflix service primarily within the country in which you have established your account and only in geographic locations where we offer our service and have licensed such movie or TV show. The content that may be available to watch will vary by geographic location. Netflix will use technologies to verify your geographic location.
If you consult a customer support representative from Netflix, asking about VPN usages, you might get answers like this:
VPN services are very useful, but because of the terms of use of the companies we buy our content from, we have to keep VPNs against our terms of use as well. However I have good news! Netflix is a worldwide company now as of about 3 months ago, and you have the ability to access Netflix almost anywhere without a VPN. The lists will vary a bit, but we are working hard to make one big global list. We allow you access to Netflix worldwide for the price of the account in your home country. No new rates will apply, simply log in and enjoy the different countries content lists.
Therefore, using VPN to watch Netflix is against Netflix's Terms of Use.
But, is it illegal to use a VPN for Netflix?
For this question, you might hear people talking about copyright infringement etc. However, as of today, using a VPN to watch Netflix is NOT illegal. The only exception is for countries where using VPN itself is illegal. In that case, using VPN to watch Netflix is certainly also illegal. But for most countries, it's perfectly legal to use VPNs and it's also legal to watch Netflix using a VPN.
What Are Some VPNs That Works with Netflix?
Because Netflix doesn't like their users to use VPNs to bypass their geo-blocking, the company has been finding ways to prevent viewers from using VPNs to watch their shows. As a result, many VPNs don't work with Netflix at all. On the other hand, there are some VPN providers that have found ways to bypass Netflix's VPN blocking and allow their VPN users to watch Netflix using VPN.
Below are some best VPNs that work well with Netflix:
1. ExpressVPN:

ExpressVPN is one of the most popular VPN providers. It has VPN server locations in more than 90 countries. Therefore, its VPN users can choose different locations to connect to a VPN server to bypass Netflix's geo-blocking. ExpressVPN offers a 30-day money back guarantee for users to try out their service for free.
2. NordVPN:

NordVPN is another well-known VPN provider that works with Netflix. NordVPN has VPN servers located in more than 60 countries, so there are a lot of locations to choose from when you want to connect to NordVPN to watch Netflix. NordVPN's speed and and performance is also very good. It also offers a 30-day money back guarantee for people to try out their VPN services for free.
3. VyprVPN

As a popular VPN company, VyprVPN also work with Netflix. VyprVPN offers VPN server locations in more than 60 countries. Therefore, there are many locations its users can choose from in order to watch Netflix.VyprVPN's speed is also quite fast. It provides a 30-day money-back guarantee as free trial for its users.
4. Surfshark VPN

Surfshark a popular VPN company and it can also be used to unblock Netflix. Surfshark offers VPN server locations in 63 countries and it can be used to unblock 15 Netflix libraries. Surfshark allows users to use it on unlimited devices at the same time. It provides a 30-day money-back guarantee as free trial for its users.
FAQs About Using VPN to Watch Netflix:
🔴 Is it legal to watch Netflix with VPN?
Using VPN to watch Netflix is against Netflix's Terms of Use. However, it's not illegal to watch Netflix using VPNs.
🔴 Does Netflix allow VPN?
Netflix does not want its users to use VPNs to bypass its geo-restrictions. It started cracking down on VPN usages a few years ago. After Netflix's VPN ban, many VPNs stopped working for Netflix.
🔴 What VPN works on Netflix?
Although many VPNs stopped working for Netflix after its VPN ban, the following VPNs still work well for Netflix: ExpressVPN, NordVPN and VyprVPN.
🔴 Is it safe to use a VPN to access Netflix?
As long as your VPN is from a reputable VPN provider, it's safe to use VPN to watch Netflix. It's not illegal to do so. Also, using VPNs can increase your online security and privacy.
Conclusion:
Many people has been using VPNs to watch Netflix in order to bypass Netflix's geo-blocking. Although it's against Netflix's terms of use, using a VPN to watch Netflix is legal. Clearly Netflix doesn't like its users to use VPN services and Netflix has been blocking VPN usage. As a result, many VPN don't work with Netflix. There are still some VPNs that work with Netflix. If you want to watch Netflix using a VPN, you can select the ones that we have recommended such as ExpressVPN, NordVPN and VyprVPN.
---
comments powered by

Disqus